SF PLANNING - IT / EN
16/12/20 ore 18:30 su zoom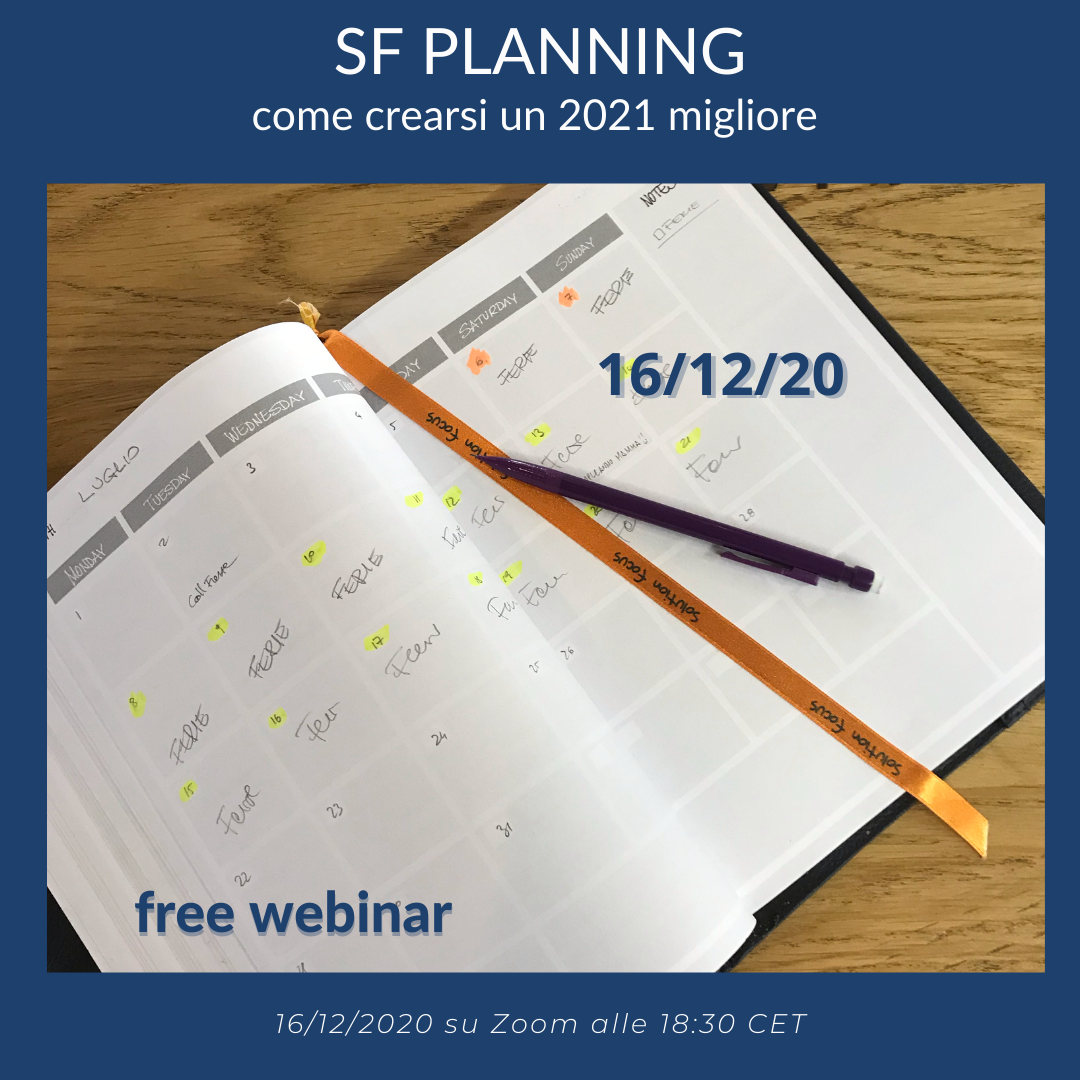 Tutti gli anni, verso la fine di dicembre, mi fermo ad analizzare l'anno appena trascorso e pianificare il prossimo. Lo faccio con il mio approccio Solution focused.
Se vuoi sperimentarlo, ho organizzato un webinar su zoom in cui condividerò quello che faccio da più di 10 anni.
Sarà un webinar molto pratico in cui ognuno è invitato a lavorare su di sè:
u

n'occasione per sperimentare l'approccio SF applicandolo immediatamente

un'occasione per fermarsi a riflettere, per guardare al nuovo anno allineandosi alla propria visione

Se ti può interessare scrivimi riceverai un piccolo quaderno di lavoro ed il link a zoom
17/12/20 at 18:30 CET on Zoom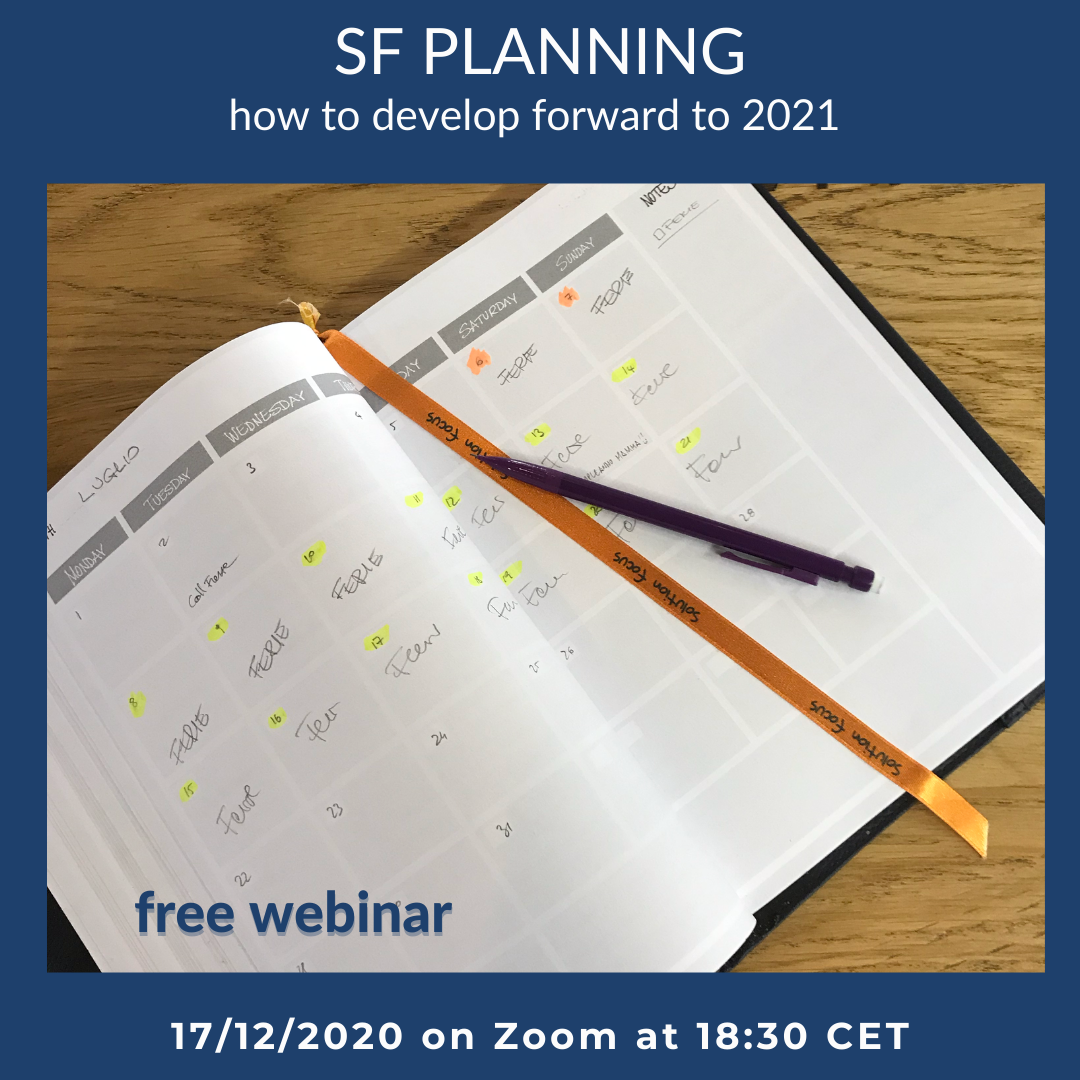 Every year, towards the end of December, I stop to analyse the past year and plan the next one. I do this with my Solution focused approach.
If you would like to experience this, I have organised a webinar on zoom where I will share what I have been doing for more than 10 years.
It will be a very practical webinar where everyone is invited to work on themselves:
an opportunity to experience the SF approach by applying it immediately

an opportunity to pause and reflect, to look forward to the New Year in alignment with your vision.
If you are interested write to me you will receive a worksheet and the zoom link